"My third record 'Far Go' is out on all platforms. Four songs, fifteen minutes. Right now. Link in bio.
Photo credits to Abigail Wachter and her Polaroid camera at the Sportsmens in Black Rock some night in 2018.
Additional credits to Nick Ceppaglia looming in the background, an unknown fingerprint, reverb, a two-bedroom apartment, the shimmer of string lights, mellotron, a red bass on blue flannel, a million memories made and dreams dreamt, and the fleeting feeling of attaching "not" to "yet."
I adore you all. Far Go.
P.S. My release being massively overshadowed by Kanye West announcing the album he's been teasing for a year then not dropping it is one of the most clever pranks the universe ever pulled on me. This record is no Donda, but it's something."
"My second self-produced album, 2003, is out. Ten songs. Forty minutes. Right now.
Making an album is a draining and expensive process. However, my artistic struggle is nothing compared to the plight of our brave Americans in the streets marching for an equal and just system. For that reason, half of the proceeds raised by this album will be donated to @campaignzero to fight police violence. The other half will go towards breaking even on the production costs of the project. Stay vigilant.
During the quarantine, I had some time on my hands. We all did. I decided to do the only thing I could to remain sane: create. We collectively experienced a whirlwind of emotions and inhibitions localized within the claustrophobic space of our homes and minds. Many of us were reminded of our humanity – our inescapable mortality. These times are a constant reminder of the fact that our days are numbered. We can spend a lifetime searching for our purpose, chasing our ambitions, or just spending the days in bed. Nothing changes the fact that someday it will all be suddenly and relentlessly over. These songs were the product of that idea swirling through my head for months to the backdrop of my house's walls. "I don't need time," Duke Ellington once mused, "what I need is a deadline." From the minute we were born to the day we die, we carry a responsibility to live like we'll never see another sunset. Like every day is a blank canvas. So live well. Love freely. Be your beautiful self.
I want to thank each and every one of you for being my inspiration in everyday life. You all give me the willingness to write. I hope that you'll pay it forward. These months were taken from us, but let this serve as a reminder to take no aspect of your life for granted – to value every beautiful experience with an intensity equal to that with which you missed them. I also want to thank @nick.ceppaglia, who was with me every step of the way and may even make an appearance. Stay tuned, because he's got something in store for the summer.
You can find '2003' by Swain on all major streaming platforms. Link in bio. Enjoy, and share with a friend. I love you all immensely.
xo, Patrick"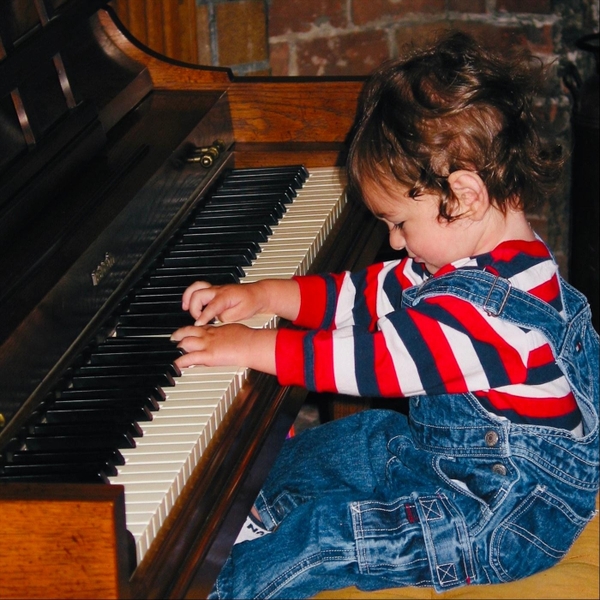 "My first full-length album, "Vinyl Vision," is out. Right now.
For my @IBorganization Middle Years Program personal project, I wrote, recorded, and produced this collection of songs.
Thank you to City Honors, my advisor, Mr. James Moses, photographer Hope Grunert (@hope.photos_), go-to guru and friend Nick Ceppaglia (@nick.ceppaglia) and everyone who supported this project financially via GoFundMe. I made this album by myself, but I certainly wasn't all alone at any point. I was guided by more than just my sixteen years of wisdom.
I hope you all will enjoy the experience that is this project as much as I did.
Available on all major streaming services now."